Designing a long-term vision for transforming justice
The Multnomah County Local Public Safety Coordinating Council finds a long-term strategic plan for expanding health strategies
The Ask
The Multnomah County Local Public Safety Coordinating Council (LPSCC) coordinates local criminal justice policy among affected criminal justice entities. LPSCC sought a long-term vision to drive a strategic planning process for the Transforming Justice project. This objective included a specific focus on expanding health strategies that provide behavioral health services, medical treatment, housing, and employment, outside of the structure of the current punitive criminal legal system.
The Solution
In executing the objective, Territory facilitated a unique collaboration process between criminal legal system leaders, health system leaders, elected officials, providers, victims of crime, and individuals with lived justice system experience.
This process enabled a fully realized vision and set of core strategies to be applied across public safety systems to outlast turnover and elections for years to come. By using a human-centered approach, the voices closest to the problem were amplified ensuring that the needs of communities served by the LPSCC are reflected.
"It's remarkable. You should be proud of the work you've done here… You've provided something people really need right now."

Chris
The Transforming Justice project culminated in a report including the vision and a set of core strategies intended as the guiding force behind policy and budget development, legislative recommendations, and subsequent strategic planning that will guide the County, LPSCC, and its partners in health and housing sectors for years to come.
The vision was designed to:
Lead with race and prioritize interventions, policies, and budgeting for Black, Indigenous, and other People of Color (BIPOC) communities,
Focus on shrinking the current criminal legal system footprint, and grow health, housing, and treatment responses, and
Increase restorative approaches that focus on healing, harm reduction, and restoration.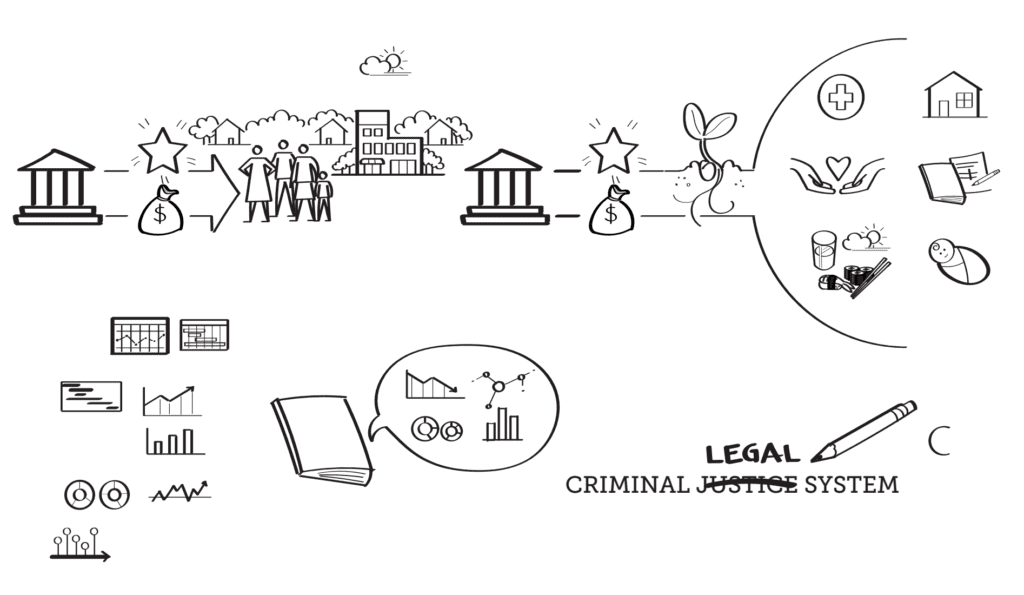 "This needs to be on every person's front door, laptop, everywhere…"

Babak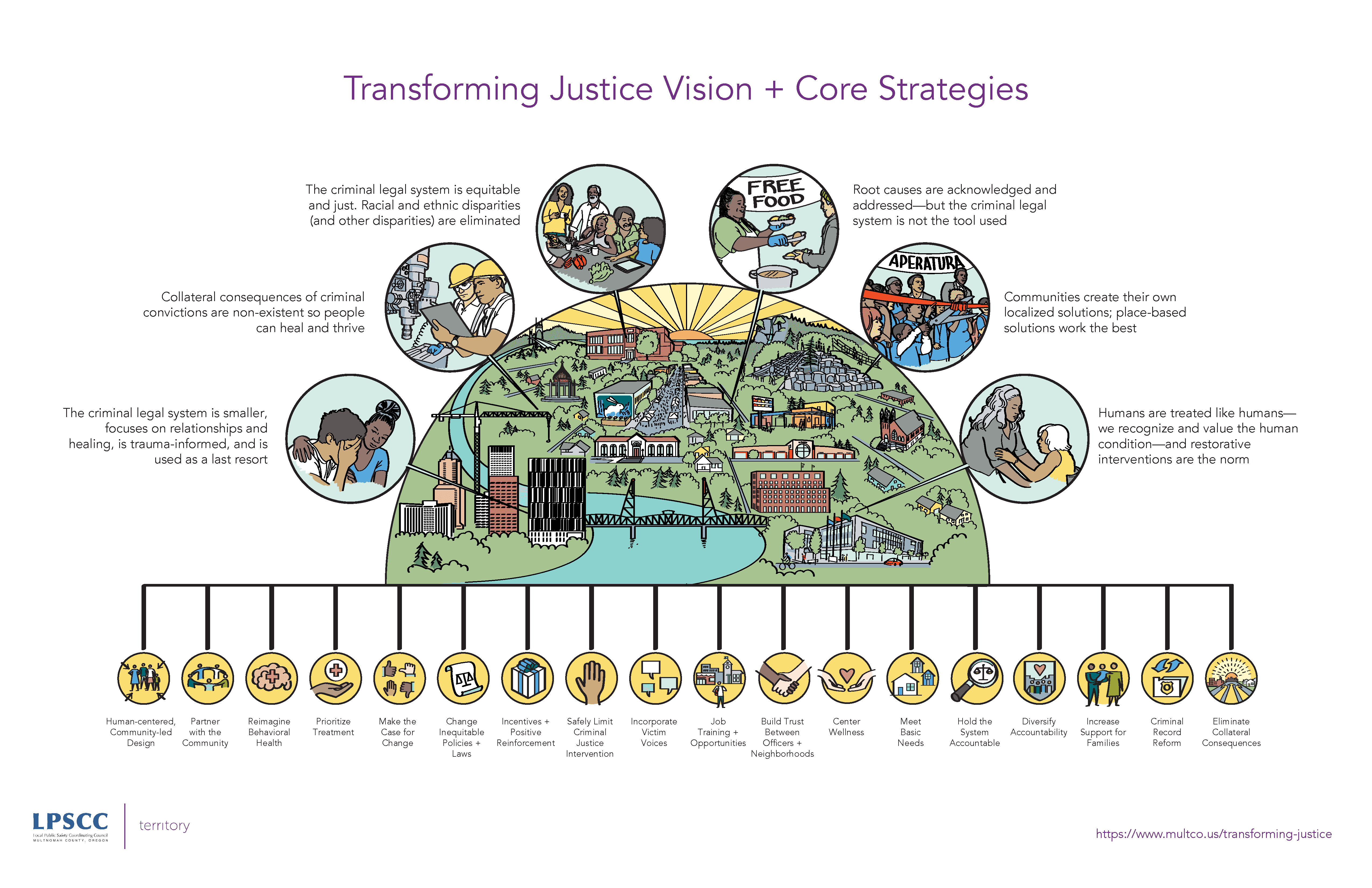 "Everyone is gobsmacked at how beautiful it is."
Abbey