Exploring Uncharted Territories
Take time to see the wonders of the world
Thursday, October 3, 2019
As the managing partner for Territory Co., Parker Lee juggles many roles in the company. These responsibilities include, but are not limited to administrative planning, leading business development, marketing, and consulting. In addition to these responsibilities, Parker finds himself traveling often, jetting off to faraway locations to meet and work with new clients on a regular basis. It is not uncommon for Parker to travel and connect with companies in the Netherlands, China, France, and England over the course of 2-3 weeks.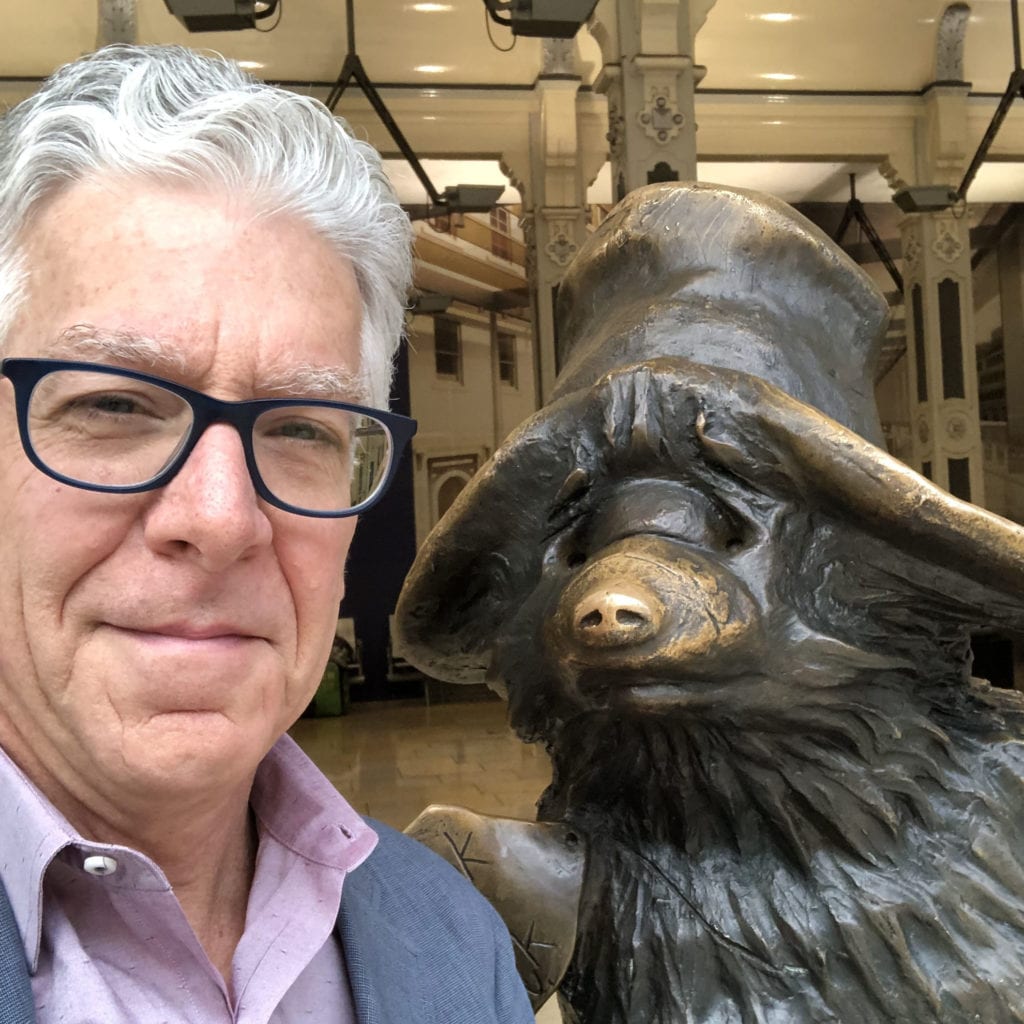 But he wasn't always a globetrotter. Parker Lee got his degree in Organizational Development and Long Range Planning from the University of California, Davis. He was also a drum major for the university marching band, a singer in a madrigal group, editor of a student publication, and student body president. These colorful collegiate experiences set him on a pathway to pursue a career in music as a touring musician with a band he describes as a "cross between the Beach Boys and Monty Python." That band, The Toons, landed a video on MTV, had a record deal, and made 5 national tours. Their success landed Lee a job as the Head of Entertainment and Special Events at Caesar's Palace, and over time, lead to his driven, innovative, and inspirational work with Territory.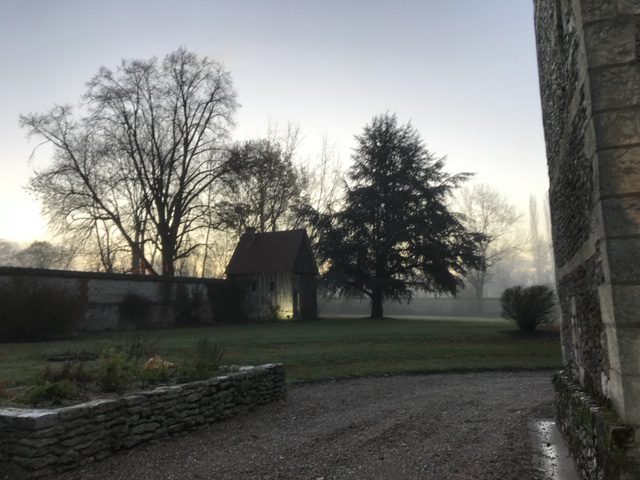 Today, much of Parker's job responsibilities include constant travel. Because of the nature of Territory's business, it makes sense that businesses want to meet and work with the man behind the magic. Parker helps that process along by being the face and personality of the company, building partnerships, and helping customers to understand the Territory experience along the way. In his words, "People buy trust, and people buy people. I'm helping to build those relationships and that trust."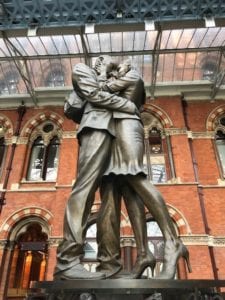 As an avid traveler, Parker has a shortlist of things that must come with him as he traverses the globe. Other than his business essentials (laptop and phone), this includes a jacket, a sleep aid, exercise shoes, a work-out app, and a baseball cap. One of his essential tips is to travel with layers to eliminate extra baggage and to only travel with a carry-on to reduce the potential stress of losing luggage.
We got to do a quick Q&A with Parker to get a look inside at what all of this travel entails.
Leong: What's the most amount of travel you've done in a short period of time? 
Lee: Well, I try to jam my meetings and travel together. This last trip I took, for example, I landed in London, slept a few hours, had 2 meetings, and ate dinner. Then I took a train to Amsterdam, had a 45-minute meeting, and then hopped on the train to Paris that night. Then I had a breakfast meeting and flew to Greece. Slept a little, drove 2 ½-hours to a meeting, and then back for another meeting. The next morning I had multiple layovers on a cumulative 28-hour flight to return home to Portland. This trip took just one week, and while I don't always do that, I will jam my schedule tightly in order to maximize my time.
Leong: Wow. So when you have the time to look around, I can imagine that you get to see and experience a lot of new things. What's been your favorite trip so far? 
Lee: I had a trip to China where I was able to visit the Great Wall. It was unbelievable. I've heard about it so much, and then to be able to experience it… I mean, it is one of the Seven Wonders of the World.
Otherwise, when I can bookend my trip to include travel with my wife, then my favorite trips are when we can visit Italy, France, or New York City. Those are my favorite trips- when I can do work, and then add in some pleasure time.
Leong: That's amazing! It must be quite special when you get to travel together.
Lee: It is. We love walking, and museums, and just… experiencing. We're not a "go sit on a beach and read" couple. We don't like to just sit. So yeah, it's very fun when we get to visit and experience the culture of new countries together.
Leong: So what's the most unique thing you've experienced on one of your trips? In terms of an activity or experience. Maybe add some sort of Anthony Bourdain reference here
Lee: One of my clients – who works for BMW Brilliance – took me out a few times in Germany. He took me on a tour all around Munich while Oktoberfest was happening. It was remarkable how the city changes with all of the music (and beer drinking).
Then there was another time when we were in Beijing and he took me down this alleyway that I would never usually visit as a tourist. He knew so many little restaurants I would never be able to find using a tour app. The slice of life that we saw was so different. We saw men sitting and gambling, smoking… there were roosters just hanging on the street and amazing street art everywhere.
Another trip, while walking the River Thames near Paddington, we found a canal boat path that you can walk around that has little restaurants and fairs. That was a cool thing to discover and learn about.
While business travel can be a stressful experience, it can often be transformed into something memorable through careful planning and a little spontaneity. While the end goal of the trip may be to close a deal, it doesn't have to detract from the exploration that can be done in a new location. So before leaving for your next business trip, try to schedule some extra time to enjoy the world around you.
---
---