Creating team unity, alignment, and vision
The Ask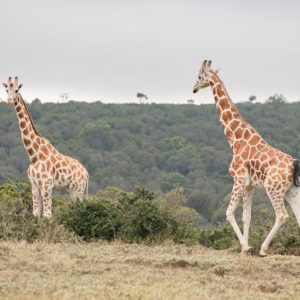 Navigating new territory requires a unified vision, confidence in team members, clarified goals, and an action plan. The Pan African Internet Exchange (PAIX) aims to deliver a leading global quality service to its national and international customer base across the African continent. With the continued development of digital communication in the continent, there is an expectation of accelerating market growth. Much of the infrastructure is complex and will only become more so.
With high expectations for the future and several new members recently joining the executive team, PAIXrecognized they needed a clear plan and an aligned team with a shared vision of where they were going and how they would get there. In order to better design, plan, and activate strategies, PAIX sought the help of Territory to develop team unity, set their vision, and design the team's strategic and operating plan.
The Solution
In our experience working with teams, we recognize the value of enabling voices to be heard, breaking down barriers for success, and crystalizing team goals and individual responsibilities. To meet the goals of PAIX, Territory architected and designed a retreat for the PAIX leadership team.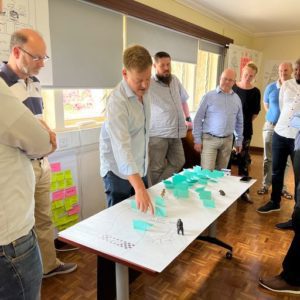 After 2 years of COVID, when all strategy sessions were conducted remotely, Territory and the PAIX team were able to make the entire engagement an in-person event. In early 2022, members of the Territory team met with and facilitated a series of sessions for the PAIX leadership team in Kenya. Departing from Nairobi, the teams made their way to the Aberdare Country Club, located on a hillside of the Great Rift Valley. As the retreat took place, the sights and sounds of the region were present and created an atmosphere fitting for an inspired event and the task at hand.
The goal of the retreat was to define the company's vision for the coming 18 months and understand how the team would contribute to its realization. To accomplish this goal, Territory facilitated several group activities to explore a number of topics to share knowledge and bring the team members up to speed. PAIX leadership team members were given the opportunity to share their current situations, individual challenges, and insights. Gathering input from a team with a wide diversity of practice and countries of origin was critical and formative to the success of the retreat.
The three-day retreat included sessions designed to establish a foundational understanding, develop a shared vision, identify challenges, and create short- and long-term goals. The workshops allowed for the PAIX Team to collaboratively create a roadmap that developed clarity for the team in responsibilities along with the timelines which will drive their future work. Everyone left the retreat with a clear direction and felt aligned in how all team's contributions would connect up to PAIX goals for the future.