Tools for tech – simplifying the story to increase conversion
The Ask
The more advanced technology becomes, the better it serves the world at large. And yet, as it becomes more complex, the more challenging it is to communicate its benefits. A software development company came to Territory seeking a more effective and approachable way to communicate the benefits of its products in order to increase understanding and sales.

The firm develops proprietary software that provides insights and efficiencies across the entire lifecycle of infrastructure assets—from design through replacement or retirement. Technology has left us drowning in data; the right software can turn that data into insight. For instance, geospatial and engineering data combined with other conditions enables the software to simulate mobility and inform the best outcome for transport safety and efficiency. The software also has the ability to gather and send sensor-driven data from physical locations so that monitoring teams can detect and address issues before they become crisis situations.
The Solution
Territory has always recognized the impact of effective storytelling. While the client firm's technologies had great value, a simplified message was necessary to highlight the potential for customers. We suggested a visual approach—one that would engage the audience, be easily digested, and clearly identify key benefits the technology could offer. Through our collaborative process, we co-created an animated message that showcases the value of the software and can be easily adapted to any audience.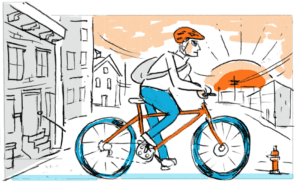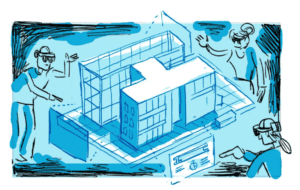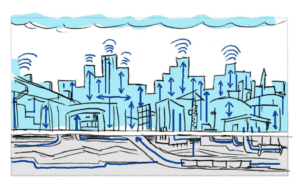 Before the animation was created, the company approached clients to discuss utilities, engineering, and construction with various tools and charts to explain their technology solutions. Today, they have a simple and concise story to tell, which has led to increased understanding, and tangentially, sales conversions.
Territory used its design and storytelling expertise to create an animation that supports both internal and external communication assets. What ultimately drove success was the collaborative effort that produced a visually engaging and consistent message. The final asset reflects the goals of the software company, bringing increased clarity, effective storytelling, and improved communication across teams.